Pastors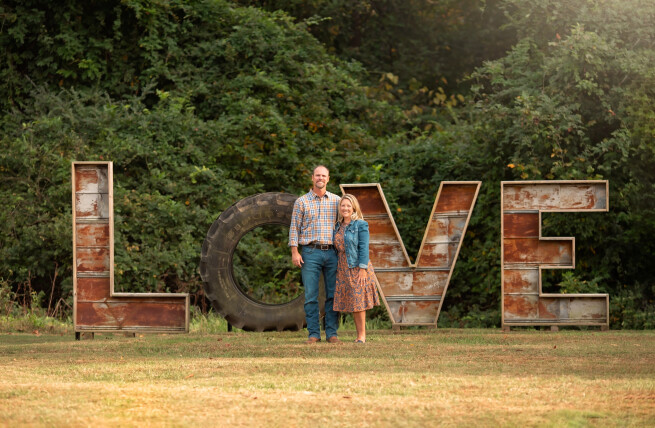 Grace and Truth
Our new pastors bring to Harvest, a hunger for God's truth and a deep deposit of His grace. Their lives afforded them opportunities, also known as suffering, and it is evident that they surrendered to God's workmanship.
We benefit greatly from this faithful couple's approach to ministry, nurturing, and discipling, but also from Jason's background as a business owner and his love of sports. In Emily, her genuine encouragement and desire to see everyone grow and develop in their God-given talent, is clear, consistent, and refreshing. Their styles are unique, but their shared calling to love God's people and serve wherever they may be found, is what sets them apart as leaders for today and tomorrow at Harvest.
The apple didn't fall far from the tree, as Emily is the daughter of Pastors Tom and Tracey - a well returned investment, as she is patient like her mom and fun-loving like her dad. Jason's inner strength is evidence of God's touch on his life, as He has called him to serve and lead, alongside Pastors Tom and Tracey, as a son in the house and a committed servant of Christ.
We give God praise as we watch His faithfulness in how He has stewarded His own house by how He brought up a couple from yesterday for the days of tomorrow. This verse comes to mind when reflecting about how Jason and Emily exemplify "grace and truth." In 2 Peter 1:3, it says, "His divine power has granted to us all things that pertain to life and godliness, through the knowledge of him who called us to His own glory and excellence." We see this in Jason and Emily, how their suffering -- in particular their surrender in the process, afforded them access to God's divine power. This resulted in them embodying "the richness of the life and godliness" that He desires for all of us who humble ourselves -- that we too might, along with them, reflect His excellence. We stand amazed at what God has already done and it has only just begun!